We're so happy to share that our A/B litter has been confirmed via sonogram this weekend!  On Day 33 (counted from LH surge) we took Morrow in to see our amazing repro vet Dr. Sebzda, who has been working with us since December.  Her specialized experience has been essential in ensuring the success of the litter, especially pinpointing the timing and travel.
Morrow was happy she wasn't there for any more blood work, and gladly lay on the examination table for us to take a look at her growing belly.  We also did get a count of how many puppies there are, but we'll know for sure how many puppies there will be when they are born.
Morrow's a little bit over the halfway mark now with the litter due in about 4 weeks, the very beginning of August.  At the moment, she's on hiatus from her various classes and hiking, just relaxing at home.  This will be the first litter whelped in the states which fulfills the requirements of the Czechoslovakian Vlcak Club of America (CSVCA) in over two years.  (Here's also a good opportunity for me to pitch joining as a member, even if you don't have a CsV yet!  CSVCA page here)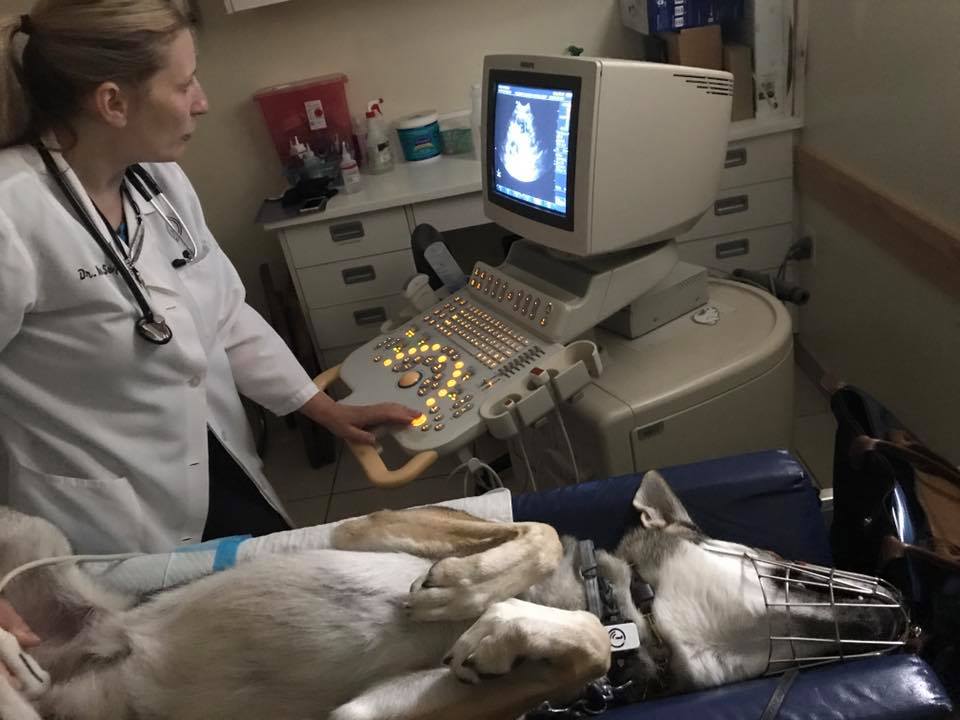 Four weeks.. it seems both far and near.  We're so looking forward to meeting all the new little faces in a few weeks.