Yesterday we returned to the states from a trip to Slovakia to visit with one of the stud dogs we have selected for our planned 2017 litter - Amír z Vlčej rokliny.  He lives in the Trencin region of western Slovakia, close to the Low Tatra mountain range and other amazingly beautiful areas of old European civilization.
We primarily select the studs we want to use based on their pedigree, and then conformation and temperament, the first of which is sufficient to read, the second two insufficient to review on only paper.  Photographs only do so much and we like to evaluate the temperament of a dog ourselves as well.  We are satisfied now with both of our selections, having met Jestan II zP earlier last year already with Morrow in Poland and now we just wait for the right time!
Morrow seemed to like Amir alright 😀
In addition to our 'official' reason for this trip to Slovakia, we also spent the rest of our time traveling around in Hungary and Austria, eating and drinking in the company of some of our favorite people (and dogs!!).  Once again, Morrow received a full-immersion course in acclimatization and socialization, traveling with me through a huge roster of cities, hotels, restaurants, rail stations, trains and even a ferry throughout dog-friendly eastern Europe.  She's such a funny little dog and really enjoyable to travel with.  We would like to thank especially our friends at the CSV breeding kennel "Potomok vlkov" for all of the great times!  You can see more of our travel photos on our Instagram linked in the site footer.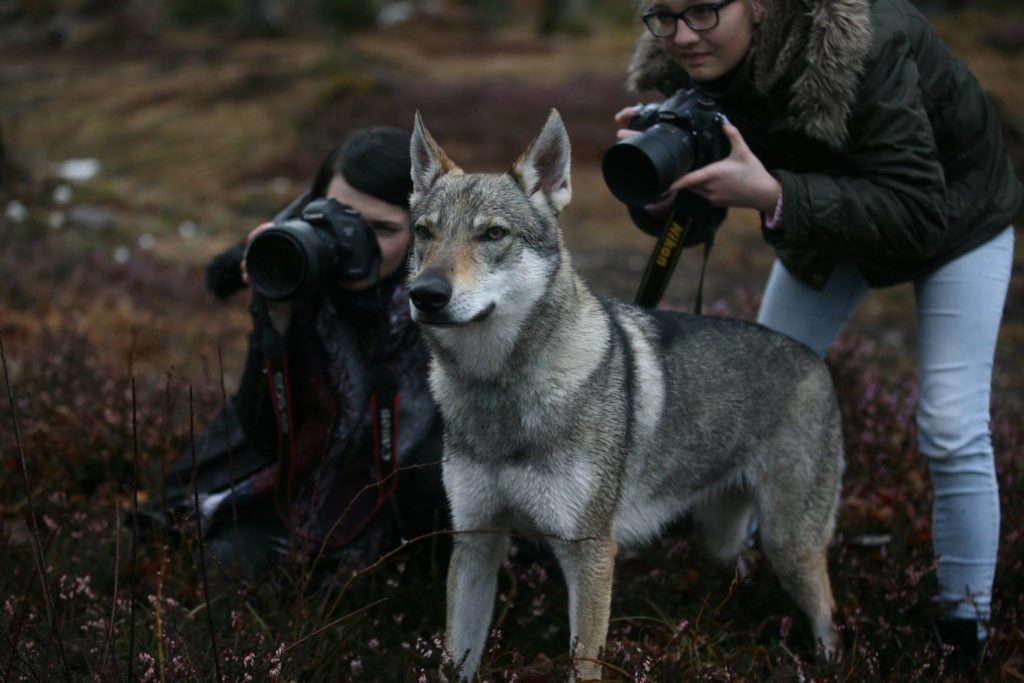 As a final note, we - well, Morrow - were also able to take part in a multi-day photography session in Austria with Alicja Zmysłowska Photography  (Facebook  here) and her friend at Sarah Hubmann Photography  and their dogs Ciri the Border Collie and Heiko the Miniature Pinscher.  We're super excited and really looking forward to the results and memories captured in beautiful locations around Hallstatt and Grundlsee!
All in all, as usual, we had an amazing time and look forward to later in the year with fingers crossed.. Thank you once again to all our friends for making it possible!!