This year we had the pleasure to take part in our very first FCI World Dog Show with Morrow, as well as the German Winner Show 2017 in Leipzig, Germany.  In early November we left for Europe planning to attend the largest dog show in the world with over 31,000 registered entries.  It was a fun experience, and shopping the vendor stands was par none!  But moreover, we planned to travel from Slovakia through Czech Republic, through Germany and onwards to Belgium and back to see some of the studs that we may have interest in for future breedings.
With Frei and Morrow in tow, my good friend Sasha and I took a road trip through Europe and on the way ate and drank everything, hiked the Saxon Switzerland with our friends Sebastian and Iris from z Karpatskej straze kennel, even got the chance to stop by and play with some 5 week old Czechoslovakian Vlcak puppies just outside of Brno, Czech Republic.  We saw almost all the studs that we had set out to see so I am very satisfied with our trip.  Moreover, I had a great time in general with all of our old and new acquaintances.  Our stop for the World Dog Show allowed us to see some more of the dogs we had wanted to see in person, including Bary Stříbrný úplněk, Eros Storm Body Vlci Demon, our usual favorites Nikolaj Zlata Palz and even some we hadn't planned to see like Baron Vlci Tlapka and Ezra si Nasce Lupi del Montale and a few others.
As for how Morrow fared at the shows - we didn't expect way too much especially since she was just 14 weeks from whelping and had a very threadbare coat (and also when we had left California we had just had a 32C heatwave..).  But she still received an Excellent note out of her Open Female class of 25 bitches, and that's good for us!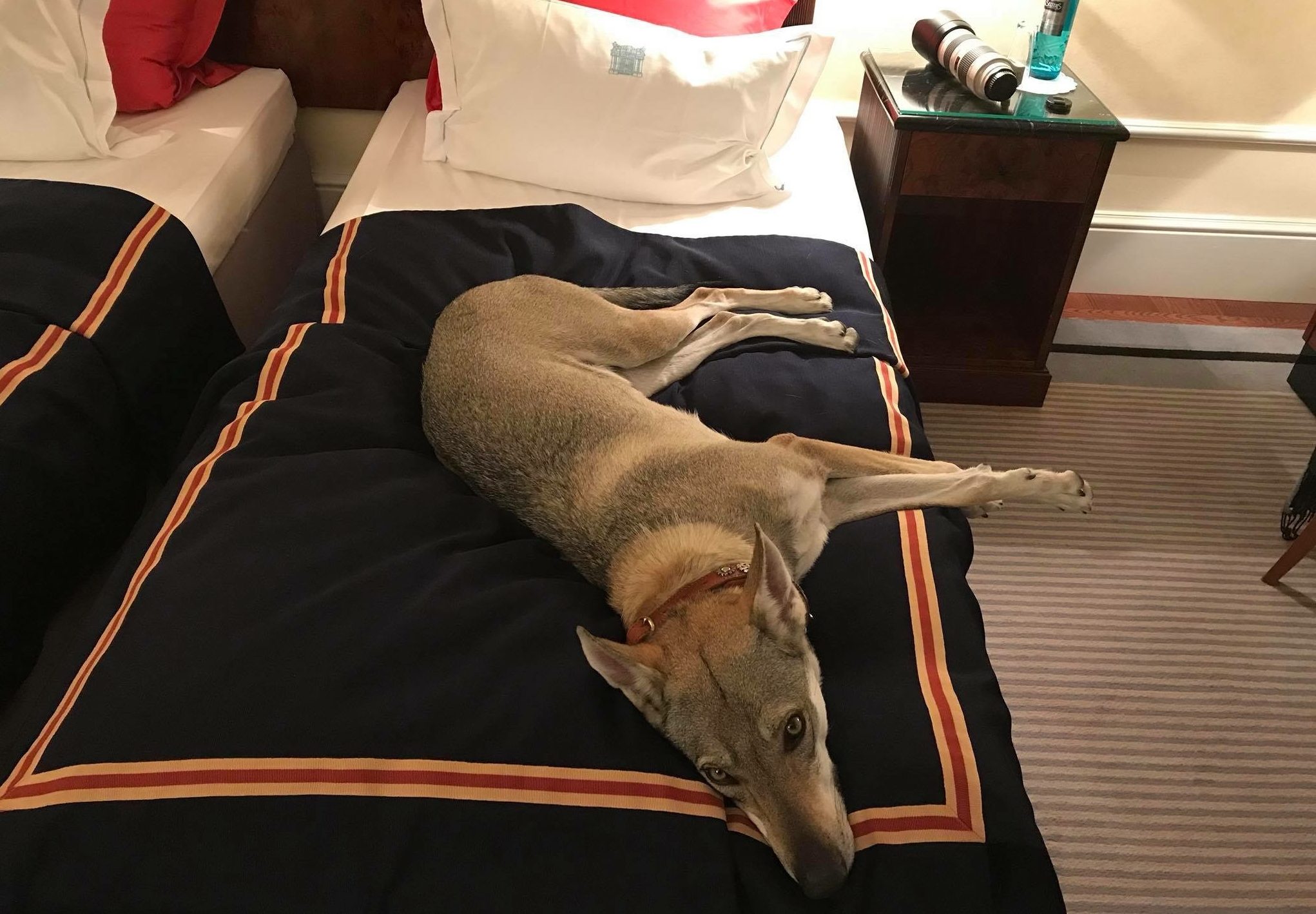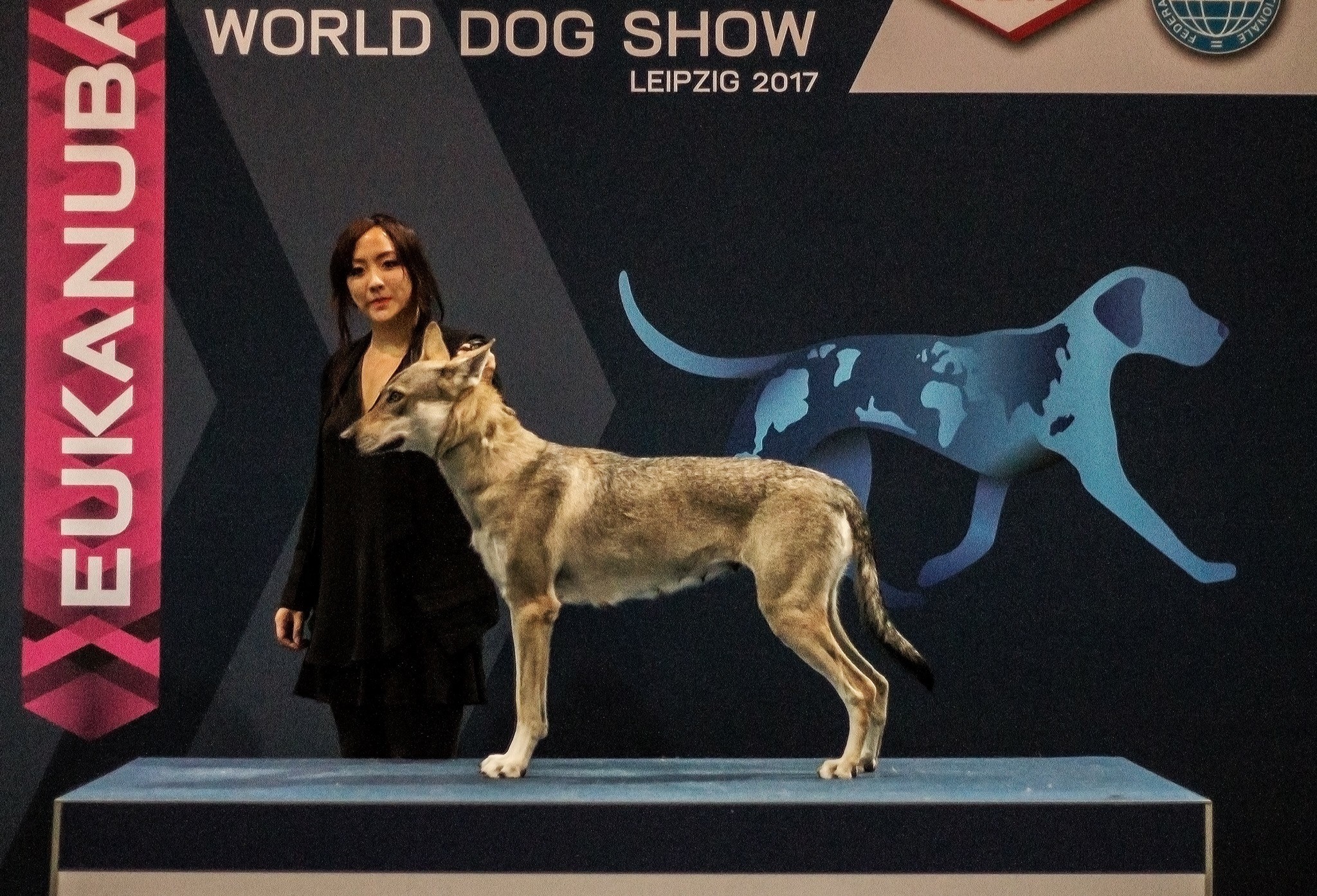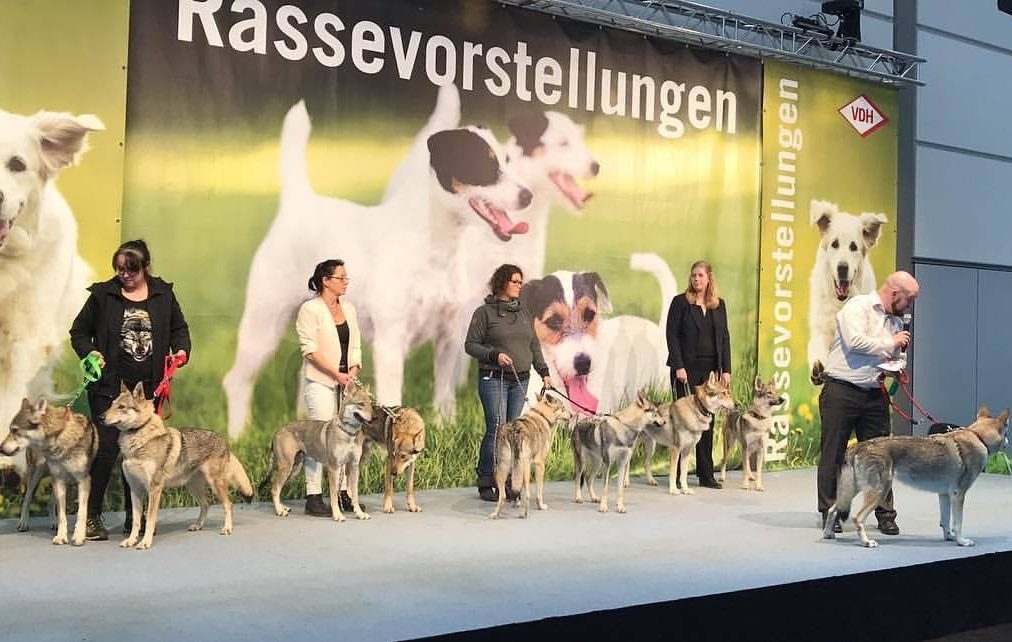 The cherry on top of the month-long trip was being able to go up to our beloved High Tatras mountain range in Slovakia for a couple of days, where we made it just in time for fresh snowfall for Morrow to dash around in, and spending Thanksgiving, a very American holiday, with my friends in Europe.
In other news, our Ghost turned 7 years old at the end of November and becomes our very first Veteran class entry.  Seven years since we first learned he had been born and planning to go to Poland for the first time to pick him up, seven years of living side by side and learning from him.  Happy Birthday to my first Czechoslovakian Vlcak <3
As far as our 2018 litter plans go, we are fast cementing our final plans regarding the selection of studs for Morrow.  If all goes well, it seems we are planning yet another dual-sired litter with two very interesting studs in Europe.  All details to be ironed out, but of course we will update accordingly when they are finalized.  Hope that everyone had a very nice Thanksgiving holiday as we look towards the end of 2017 and the beginning of 2018 - the UKC California Classic will be our first major event state-side in the new year.  Perhaps we'll see some of you there!