As we expected to the very day, Morrow had her litter on the evening of August 2, 2017.  Seven healthy puppies were born and they are all gaining weight and growing.  She had five boys and two girls in her whelping box in my bedroom and although we have been up 24/7 with them with only a few hours of naps here and there for the past six days, it's been well worth watching the little ones grow literally before our very eyes.
We've already started the Puppy Culture program for the Neonatal Period, 0-14 day old exercises for the litter.  Yesterday they mainly slept through all the exercises, including a short stress exposure to a cold wet surface (a refrigerated towel) 😀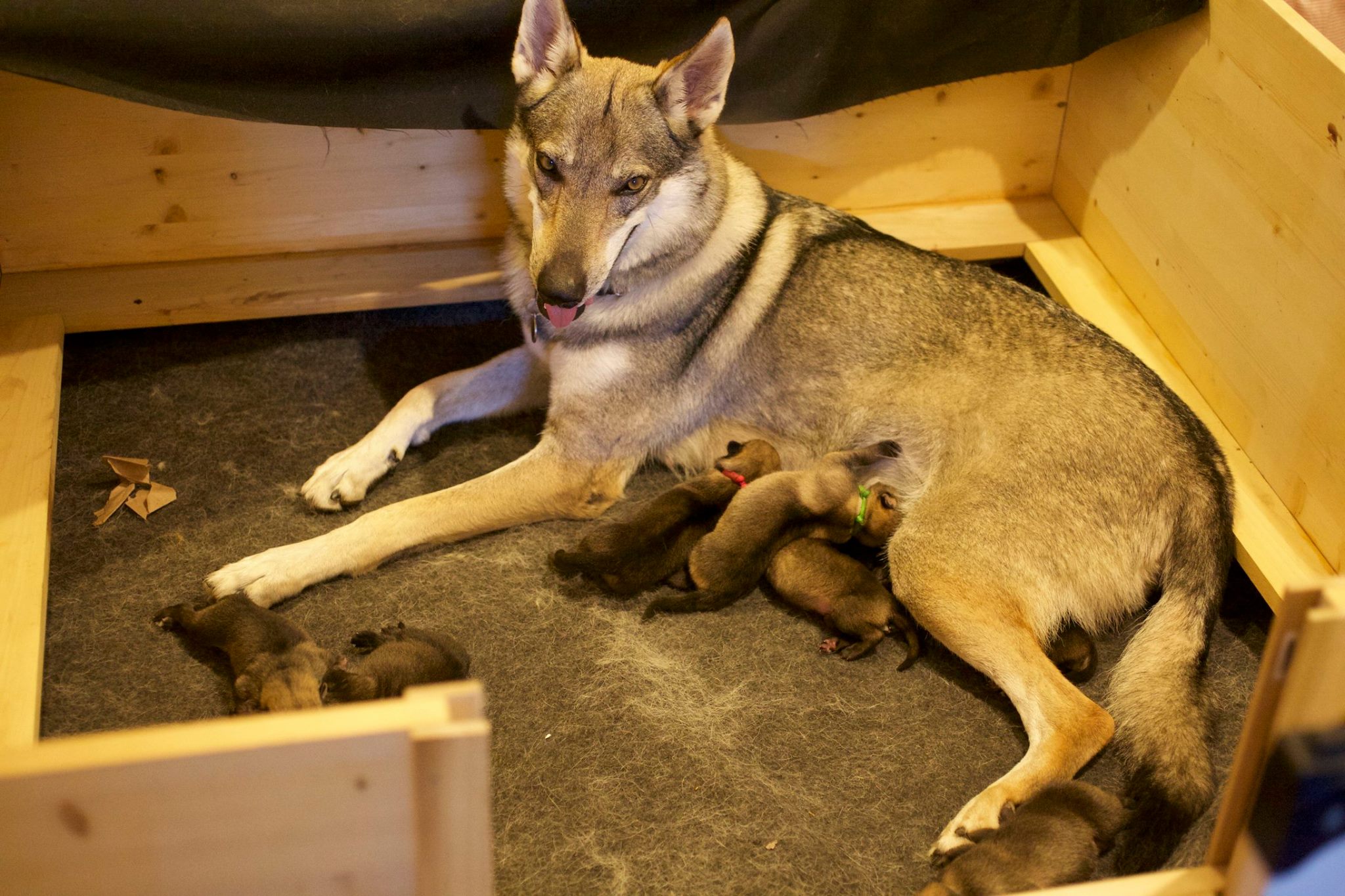 The whelping went smoothly, with Morrow doing everything herself.  Now we've already sent for the DNA profiling kits and when the puppies are three weeks old, we will find out which of the puppies are Remus' and which are Jestan's.
We are very intently watching the puppies grow and develop.  They each already are showing little personality quirks even though their eyes and ears and still sealed tightly shut.  We will be doing the majority of updates through our Facebook group during this busy period.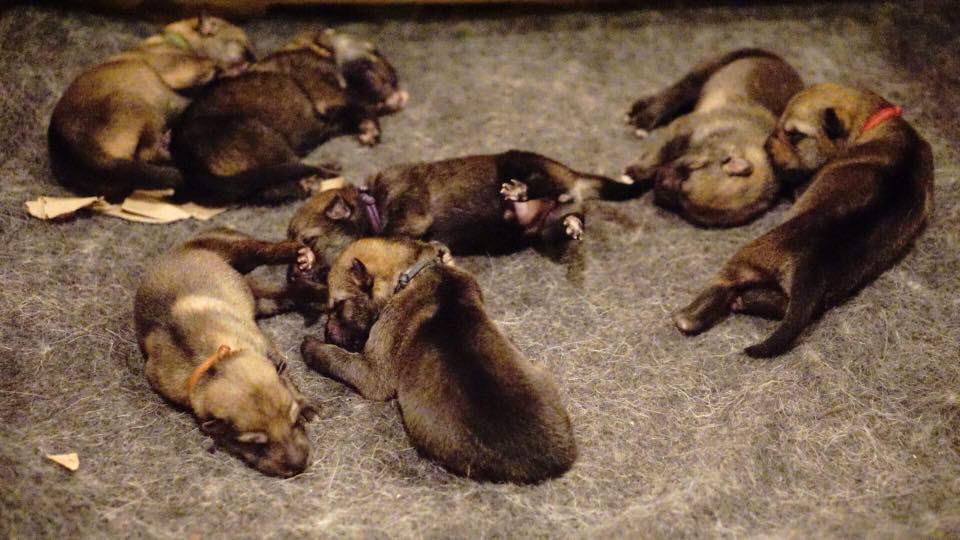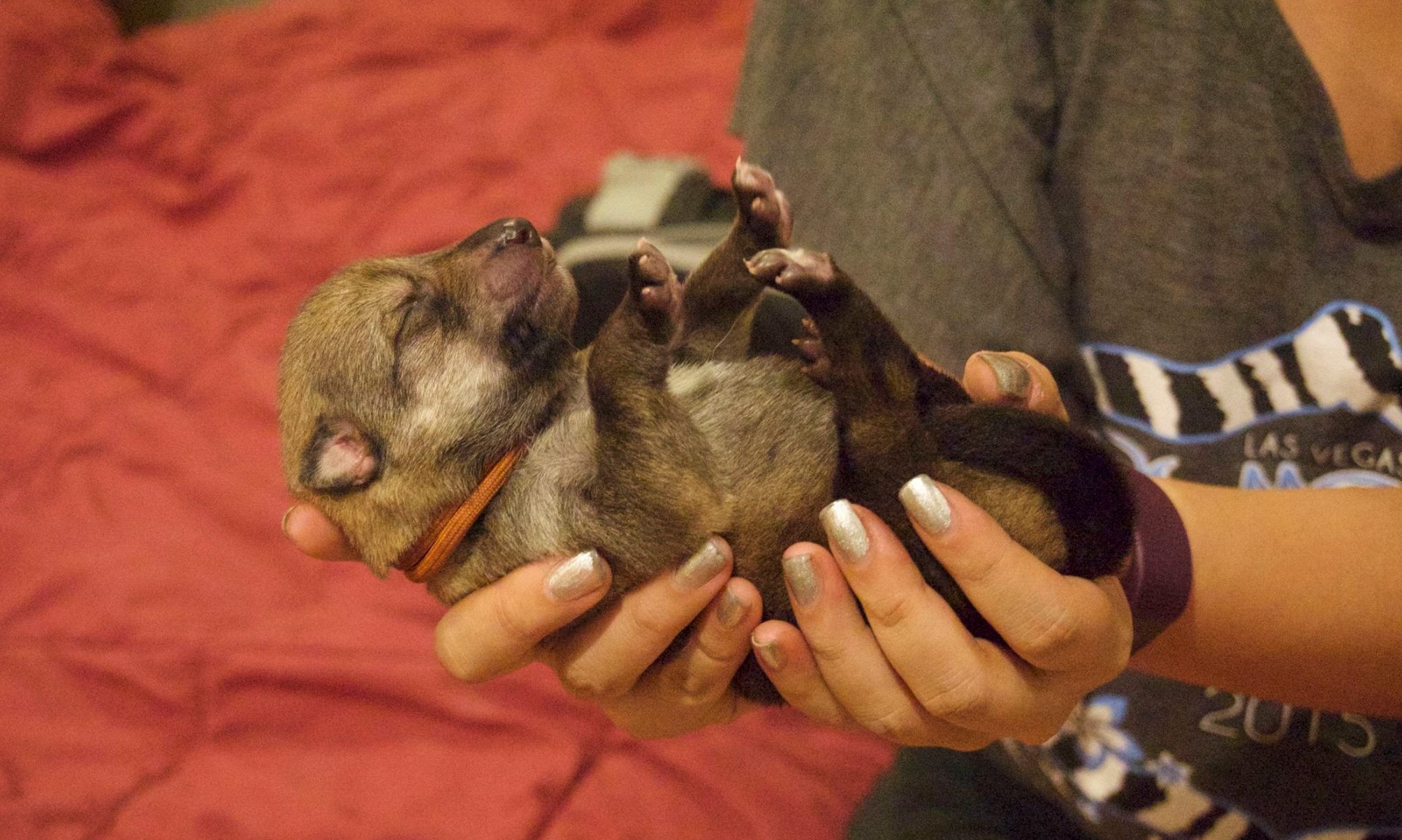 And on one final non-litter related note, earlier in July, our Harley successfully finished her National Association for Canine Scentwork (NACSW) Nosework 1 title.  While we are a bit sidetracked with the litter at this time, we are nonetheless very very proud of Harley and her handler & co-owner.
Due to the litter, we have cancelled all of our summer plans for CsV camps this year, including the I. FCI National CsV Breed Specialty Show in Pozna, Poland this year.  However, we still plan to attend the World Dog Show 2017 in Leipzig, Germany come November.  Hope to see many of our friends there this year!